Over 30 Years of Combined College Advisement Experience
Meet the Staff
Mr. Charles Feiner, M.Ed.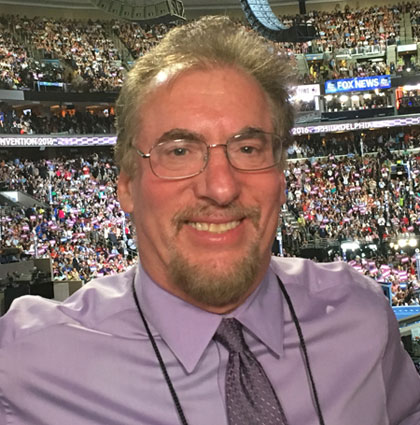 Mr. Charles Feiner brings a unique perspective to college counseling. He is an experienced Independent College Advisor.  He has over 25 years of experience working with high school and college students. He attended the State University of New York at Geneseo, where he majored in Political Science. Charles went to graduate school at USC, and received his Masters in Education in Student Personnel Services.
Charles first professional experience was at the Warner Brothers Film Studio, where he supervised a film project which worked in collaboration with over 300 colleges and universities. During this time and throughout his professional career, Mr. Feiner has visited hundreds of colleges and universities throughout the United States.
Mr. Feiner has worked in Student Development and Campus Life at Colleges and Universities, as a Director of Student Activities and Assistant Director of Orientation. He was responsible for all incoming activities for first year students. Working with campus student organizations, Charles was instrumental in creating a vibrant, exciting campus atmosphere.
For ten years, Mr. Feiner worked as a School Counselor at high schools in New Jersey. He successfully counseled high school college bound students regarding their academic college selections.  Mr. Feiner has worked with students and their parents to promote successful applications   to competitive college and universities.
As an Independent College Advisor, he has worked collaboratively with students, parents and colleges in helping students select 'Your Perfect College." Applying to college can be a complicated and confusing process. Charles Feiner has made it his mission to support and help families    as they navigate this process.
---
Mrs. Judith Krafchick, M.A., L.P.C.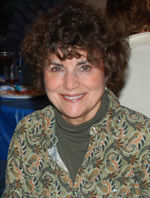 Mrs. Judith Krafchick recently retired from Livingston High School where she served as a School Counselor for over two decades. A lifelong Livingston resident, she has devoted herself to her students, as a Counselor and Director in the Livingston School District. In addition to assisting her students through the entire college process, she has visited over two hundred universities throughout the United States. She has outstanding relationships with many of the top admissions officers in the country.
A Licensed Professional Counselor, Mrs. Krafchick has served as President of the Essex County School Counselor Association, and was recognized as Counselor of the County. Mrs. Krafchick is committed to her students' success and will tailor an individual program for each of her students and their families.
---
Assisting Students and Parents to Make Smart College Choices!
Your Perfect College is a private college guidance service which will assist you in finding colleges and universities where your child can thrive. The selection of colleges is intrinsic to receiving scholarships, merit money and financial aid. We will help you in all aspects of the college application process including how to receive the best financial aid package.
We are experienced former guidance counselors and college administrators who are knowledgeable concerning recent trends in college admissions and will be able to communicate them to you effectively. We will help you find the right college from the thousands of choices. With over 30 Years of combined advisement experience, we will also recommend academic gems which are often overlooked.
And our learning never stops:
Our partners spend many hours keeping current on issues and policies and touring colleges to familiarize ourselves with the colleges' academic and cultural profiles.
School Counselors are dedicated professionals who, unfortunately, have a significant case-load. College admissions represent a fraction of their daily responsibilities. You deserve and need to have your questions answered in a timely and efficient manner in order to ensure a successful college application and admissions outcome.
We offer Unlimited Access to our services and a one-to one commitment to achieve these goals. It is our mission to support and guide you in navigating the college process with greater ease and knowledge.
Offering Private College Admissions Counseling in the Livingston, NJ Area including the counties of Bergen, Essex, Hudson, Union, Passaic, Somerset and Morris.